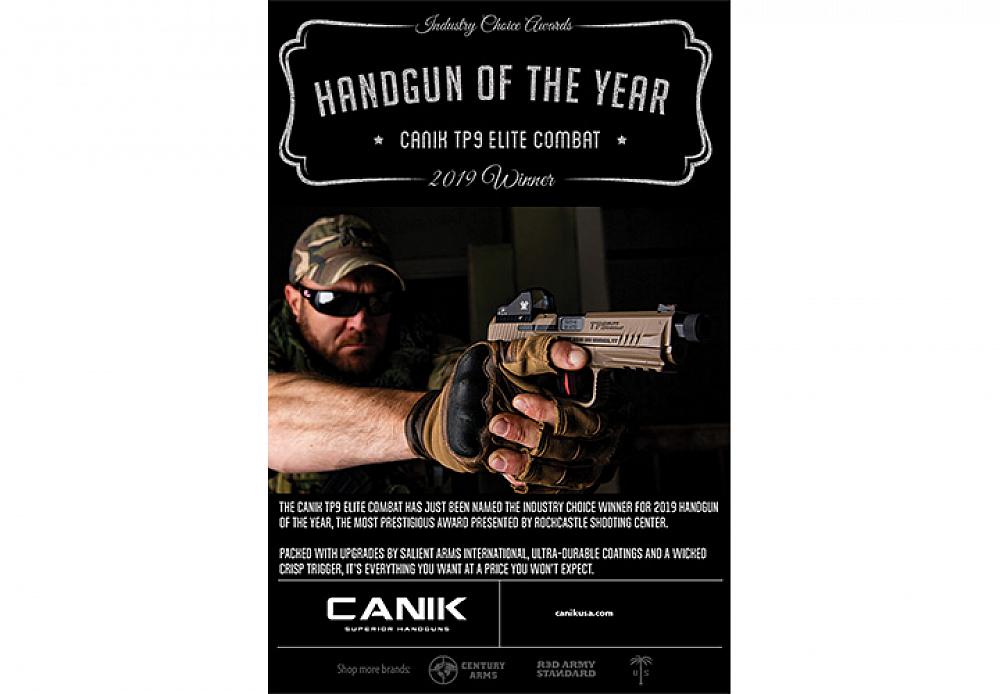 Canik, manufacturer of handguns and accessories used around the world , has received the 2019 Industry Choice Award for Handgun of the Year for the TP9 Elite Combat.

Presented by Rockcastle Shooting Center, the hands-on, unbiased, multi-day testing and evaluation phase is conducted by some of the most influential people in the business. These hand-selected evaluator delegates include firearm retailers, distributors, professional shooters, gunsmiths, law enforcement and military personnel, members of the outdoor media, and recreational shooters. Categories include rifles, handguns, shotguns, optics, accessories and ammunition. 

Canik handguns represent the very best in value and performance. Every TP9 Elite Combat features exceptional performance elements with upgrades designed by Salient Arms International and offered at a remarkably accessible price,
"We thank Rockcastle for this recognition and welcome everyone to take a look at a Canik at their local sporting goods store."

Canik previously won the ICA Handgun of the Year in 2017 with the TP9SFX and placed second in 2018 with the TP9SF Elite. In 2018 Canik handgun magazines won the ICA Firearm Accessory of the Year. Experience true handgun superiority with Canik.